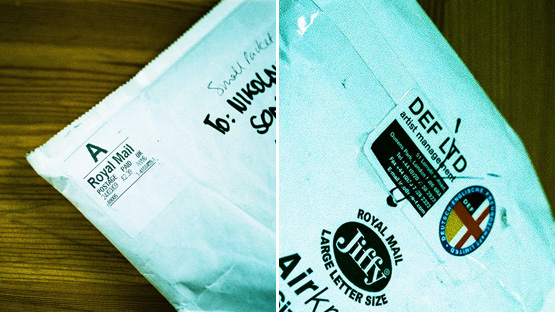 I got mail from London the other day. Royal Mail. Uh, that looks fancy.
But what could it be?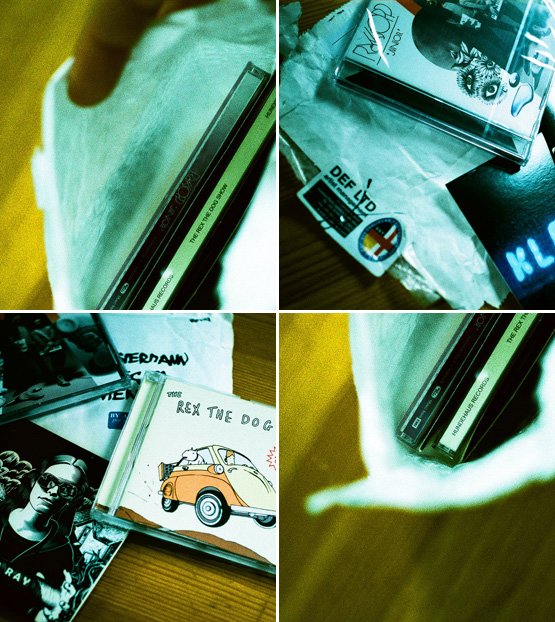 IT IS MUSIC! Who would have thought?! Oh I love music, how did you know that? Ah, that's so sweet, thanks Royal Mail.
I think I will give you something return. Is next monday alright?
Neutral soil. Denmark, maybe?
April 02 2009 | music | | 1 Comment »
Tags: analog, d-e-f, fever ray, ihagee, kleerup, mail, music, rex the dog, royksopp

One Response to "Mail from London"
Thomas R. Koll on 02 Apr 2009 at 8:33 pm #

Mhhh, Rex the Dog. I'm getting a little envy about such mails.
Leave a Reply